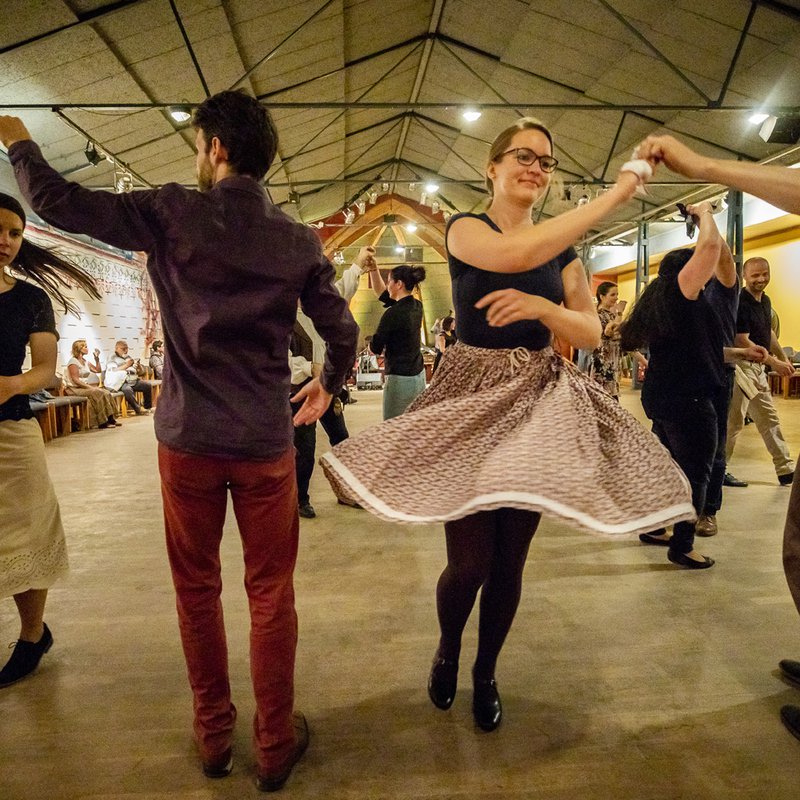 Dance Instruction: Dances of Transylvania's Felcsík Region
Tuesday evening dance teaching!

Every Tuesday evening we await both beginners and advanced folk dancers, who would like to learn dances of selected regions on a deeper level. There will be separate groups for beginners and for advanced dancers. The two groups will come together for singing, and the evening will finishing up with live music and free dancing for all.

Everyone is welcome – with or without a partner!

Dance material for September and October 2019: Dances of Transylvania's Felcsík Region
Dance teachers:

Advanced: Ignác Kádár, Franciska Vajai
Beginners: Flórián Hajdú, Melánia Tóth
Music: Attila Mihó and His Band
Singing teacher: Orsolya András

Felcsík preserves an older layer of dances of the Székely people. The Felcsík region is located in Transylvania north of the city of Csíkszereda/Miercurea Ciuc between the Bogát Pass and Balánbánya/ Bălan (in Hargita County, Romania). Dances of this region are characterized by firm rhythm and playfulness. At one time music in the entire area was played on violin and hit-cello, later on violin-viola was added to the band, and then double bass took over the hit-cello's role.

Schedule:
19:00-20:30 Dance teaching in separate groups for beginners/advanced
20:30-20:45 Singing instruction
20:45-21:00 All dance

Tickets: 1000 Ft