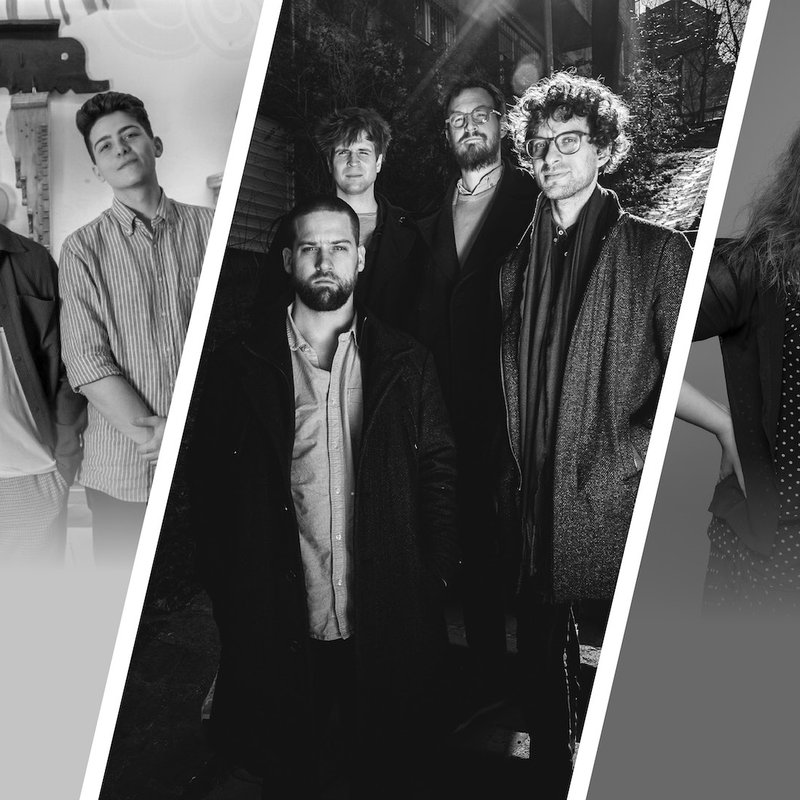 Újbuda Jazzfeszt - Intergeese, Kovász, Mozes-Kaltenecker duó
Kovász
Gergő Kováts, our excellent saxophonist, after having played in many free, light and especially world music formations, saw the time to start his own exploration of the endless fields between folk music and jazz with his fellow musicians. Thus was born the band Kovász, which last season made its debut at the Fonó with great success, and the continuation will be no less exciting at the Újbuda Jazz Festival!
Mozes & Kaltenecker
"...terrifically exciting, boundary-pushing and unmistakably unique..." (RECORDER, 2022)
In their show, the two musicians combine jazz and improvisation with electronic sounds reminiscent of Kraftwerk, Pink Floyd psychedelic dreamscapes, or even a Björk cover, which can be described as "progressive chamber music artpop". Their first album, Futurized, was released in autumn 2022 on BMC Records. The ʻMozes & Kaltenecker' won the ʻBand of the Year' award and their album the ʻAlbum of the Year' award at the Jazzma audience vote in December 2022. In April 2023 they performed with great success at the international ʻjazzahead! Tamara Mózes - vocals, keyboard, effects Zsolt Kaltenecker - keyboard, Seaboard, effects
Intergeese
Intergeese was founded in February 2023 by three young musicians, Áron Horváth, Ágoston Lőrinc Mohácsy and Zoltán Fekete. The members all come from different musical backgrounds, are currently studying in Budapest and are new, active participants in the emerging music scene. The band's repertoire consists of original contemporary jazz compositions inspired by Hungarian folk music. "Our aim is to find a musical path that is faithful to the ancestors but remains relevant and fresh in today's musical world," they said in a statement at their concert at the Hungarian House of Music in August.
Ticket price: in advance 2000 HUF, on the day of the event 2500 HUF